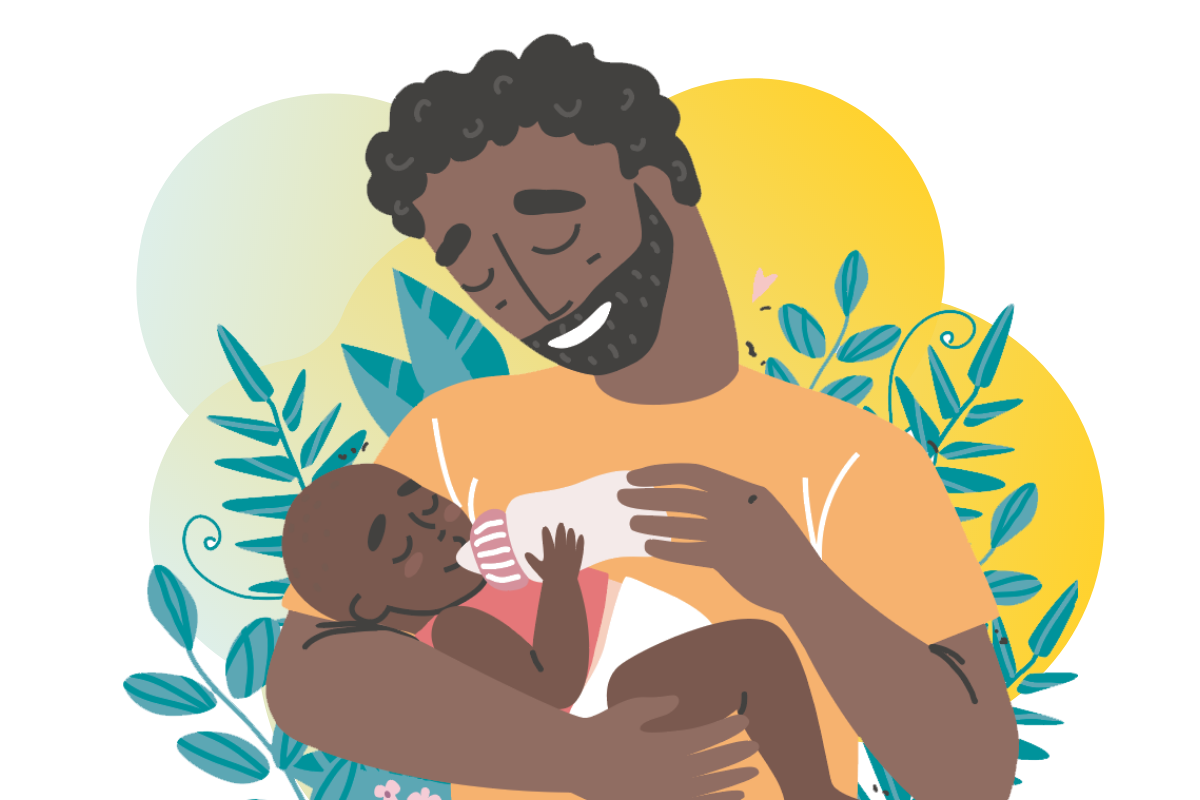 For providers and caregivers
The Neonatal Intensive Care Unit (NICU)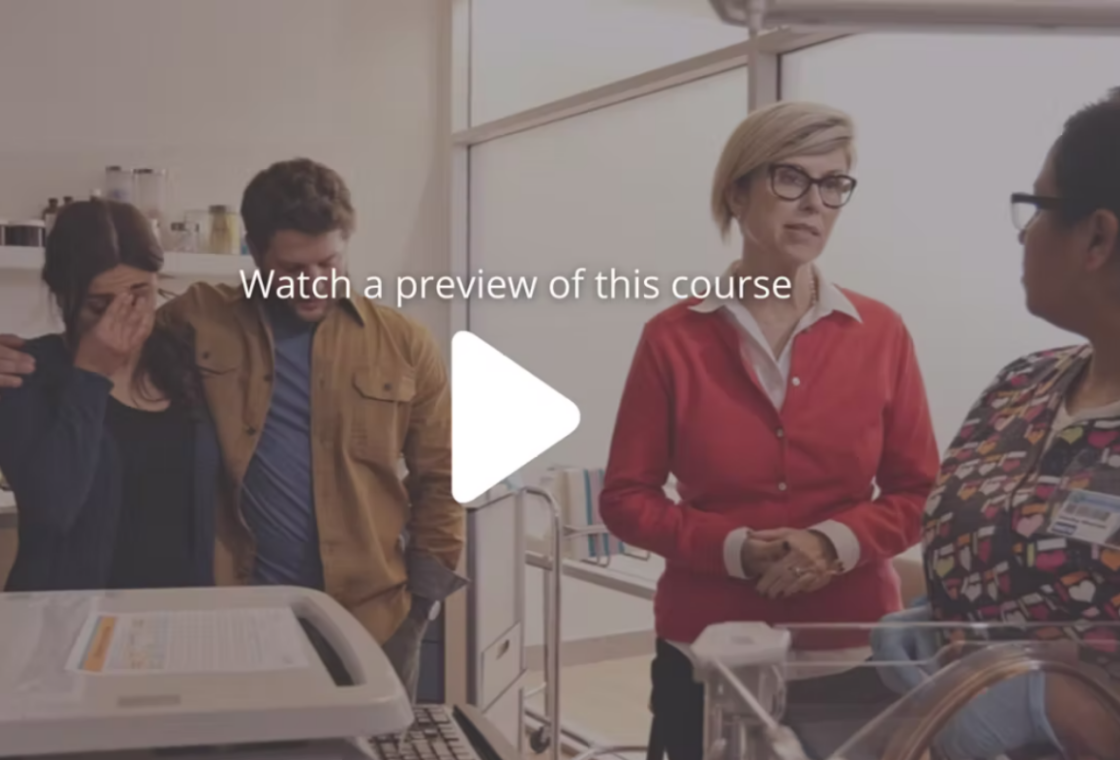 New Course
The Resilient NICU
The Resilient NICU is an interactive online course developed for medical teams working in the NICU. It recognizes that caring for an infant also entails equipping their family to provide a nurturing environment for their child. The provision of family-integrated care that is sensitive to medical trauma and fosters family resilience allows care teams to provide infants with the best possible start to life. This self-guided course highlights common experiences of NICU families and teaches strategies that alleviate the impact of trauma on families, ourselves, and our NICU colleagues.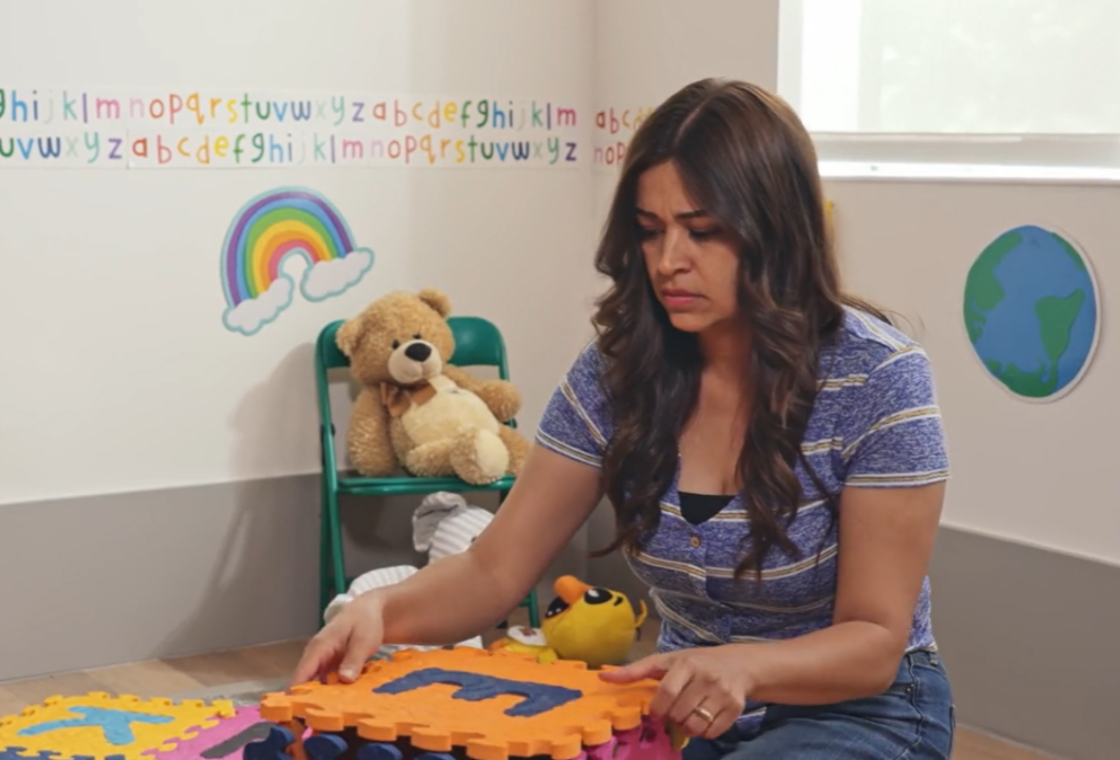 Take the NICU course today!
In The Resilient NICU, some of the basic concepts of trauma and resilience informed care will be examined, with a focus on how to improve the NICU experience for families and, in turn, improve infant health outcomes. This course offers 1 Continuing Education unit.
Access Course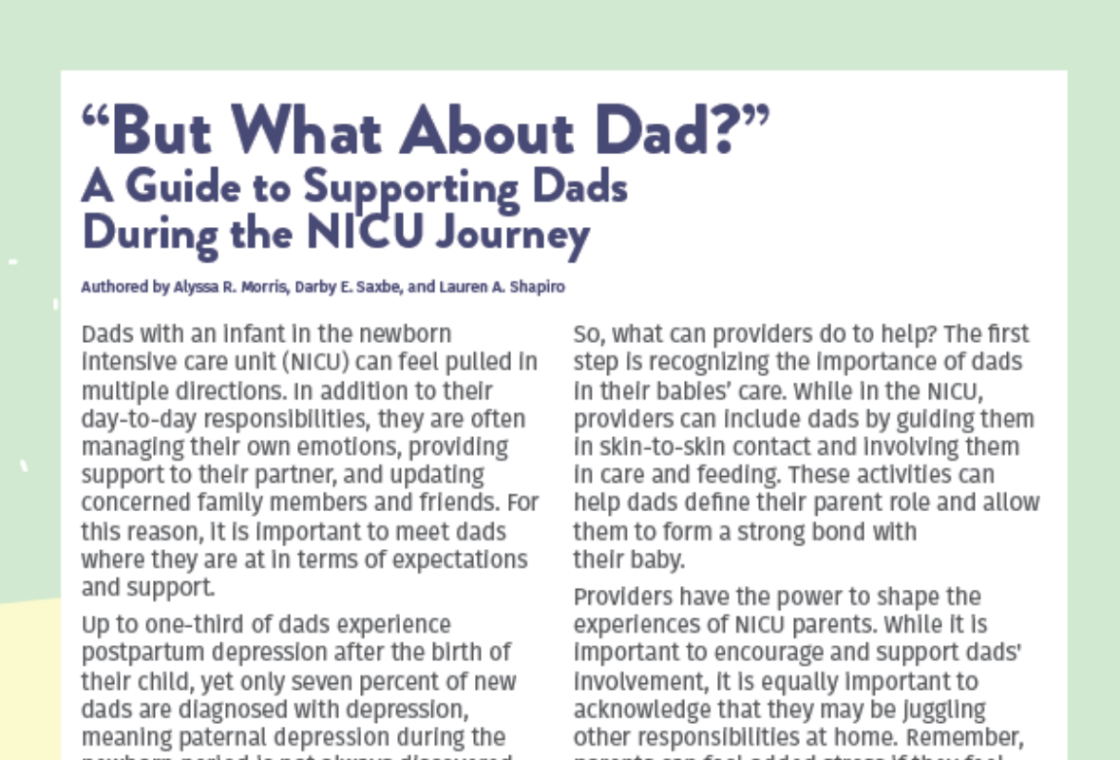 New Resources
Up to one-third of dads with an infant in the newborn intensive care unit (NICU) experience postpartum depression after the birth of their child, and the transition home from the NICU is also a time where dads may experience anxiety. We created a 3-part guide with strategies that providers can reference to better support dads with infants in the NICU, which you can access by clicking on the link below.
Access Handouts