DMH + UCLA Early Childhood Fellowship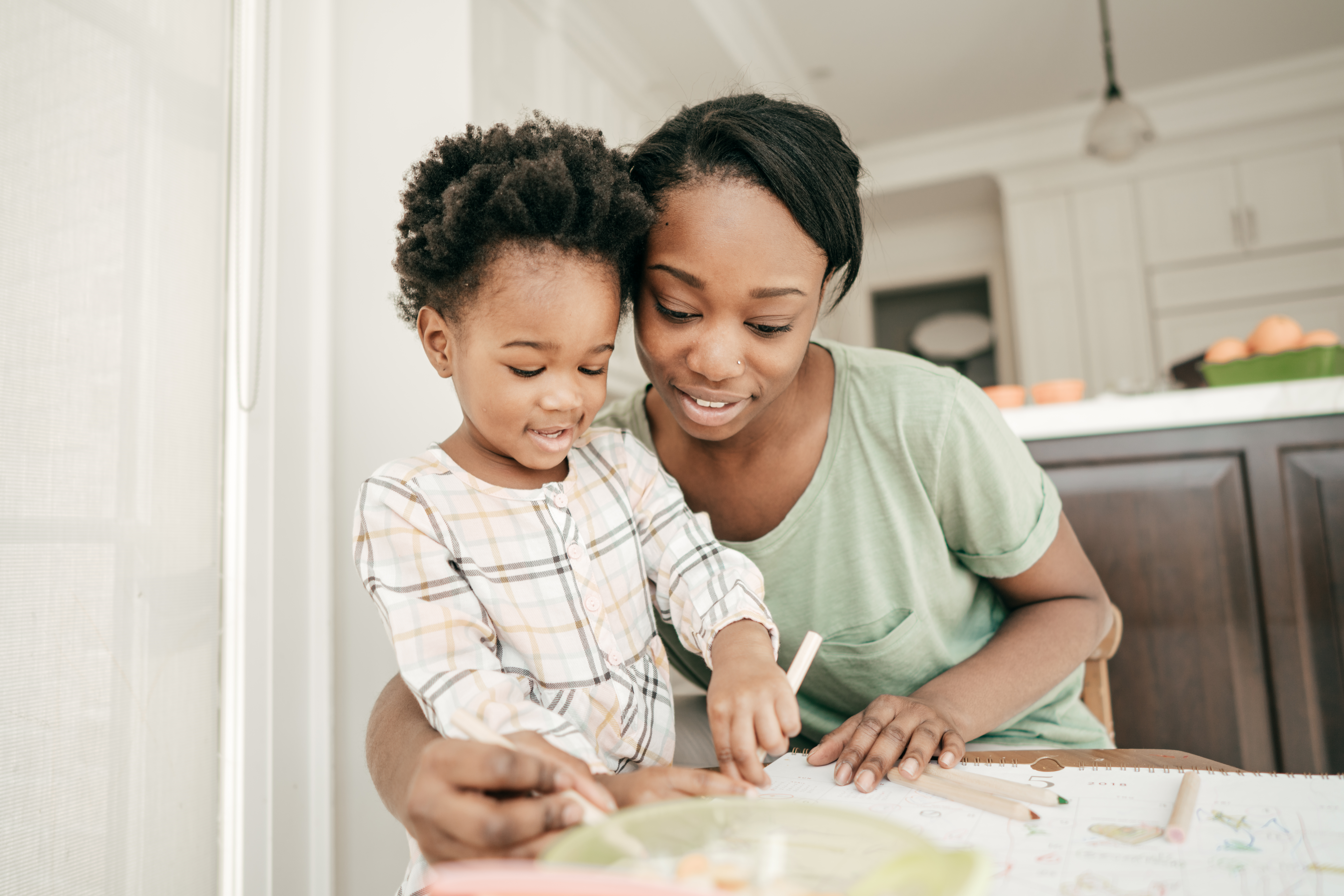 The DMH + UCLA Early Childhood Fellowship is designed to support the growth and wellbeing of professionals working with young children and families in Los Angeles County.  For ten months, Fellows come together to learn, practice, and reflect on the application of key knowledge and skills that promote resilience in young children and their families. Fellows learn from national and local experts and collaborate with colleagues to create and implement innovative approaches to address the challenges faced by families with young children in their communities.
Explore Our Fellowship Program
2022-2023 Fellowship Presenters include:
October 2022 – Foundation Frameworks in Early Childhood
Mary Claire Heffron, PhD
Kadija Johnston, LCSW
November 2022 – Early Risk and Resilience
Sayida Peprah-Wilson, PsyD
Catherine Monk, PhD
Mary Dozier, PhD
Gabriela Alejos, LCSW, Valerie Yarema, MSW
December 2022 – Trauma, Transitions, and Healing
Adriana Molina, LMFT
Briana Pollard, OTD, OTR/L SWC, CLE, CIMI
Gabriela Alejos, LCSW, Valerie Yarema, MSW
January 2023 – Promoting Self-Regulation in Young Children
Gabriela Alejos, LCSW, Valerie Yarema, MSW
Jess Bernal, LMFT
Monica Rollins, MA
February 2023 – Enhancing Services for Under-Resourced Children and Families
Judith Perrigo, PhD
Nastassia Hajal, PhD
Gabriela Alejos, LCSW, Valerie Yarema, MSW
March 2023 – Supporting Child and Family Resilience
Alan-Michael Graves, EdD, MPA
Ellen Kahn, MSS
Kelly Edyburn, PhD
April 2023 – School-Based Perspectives
Idara Essien, PhD
J. Luke Wood, PhD
Michelle Salcedo, MEd
Aimee Hilado, PhD, LCSW
Ping Ho, MA, MPH
May 2023 – Community Wellbeing
José G. González, MS
Vicki Alvarez, MS, R-DMT
Kathleen Lockyer, OT
June 2023 – Community Collaboration
Fellowship Team
Reflective Practice Facilitators
Fellowship Description
Download the complete Application Information and FAQ packet.
The 2022-2023 DMH + UCLA Early Childhood Fellowship will be held virtually.
The Early Childhood Fellowship provides a model of professional development that connects knowledge and application through a curriculum that integrates seminal theoretical models with best practices in prevention and early intervention. The Fellowship infuses an emphasis on relationship building and workforce wellbeing in order to build a collaborative learning community that will provide sustained support for Fellows' professional and personal growth both during and following completion of the program.  The Fellowship integrates a sociocultural lens throughout the training to create a learning environment that honors the strengths and challenges that characterize the diverse communities of Los Angeles County.
The Early Childhood Fellowship will span a range of topics such as:
Culturally informed approaches to prevention and early intervention
Principles of reflective practice
Prenatal risk
Early experience and brain development
Perinatal mental health
Promoting self-regulation in at-risk children
Relationship-based approaches to supporting healthy neurodevelopment
Importance of fathers
Diverse family constellations
School readiness
Brain-based classrooms
Environmental health and community wellbeing
Objectives
Upon completion of the program, Fellows will:
Have a strong foundation in seminal theoretical perspectives relevant to early childhood development.
Be able to flexibly integrate and apply trauma, resilience, and culturally informed perspectives to their early childhood work.
Understand the impact of early experience on children's brain development and family functioning.
Be able to identify strengths in young children and their families and utilize approaches that leverage and promote such strengths.
Have a repertoire of best practices in prevention and early intervention that they regularly implement in their settings.
Understand the relevance of and apply reflective practice principles in their work with young children and families, as well as their interactions with colleagues, supervisors, and supervisees.
Be able to share and disseminate critical knowledge and skills with parents, caregivers, families, and other early childhood professionals.
Participants & Eligibility
The Early Childhood Fellowship welcomes applicants from a variety of sectors, including mental health, early childhood education and child care, child welfare, home visiting, juvenile justice, and advocacy and public policy.  Individuals from disciplines including child development, marriage and family therapy, medicine, occupational therapy, physical therapy, psychology, recreational therapy, social work, and speech and language therapy are invited to apply.  The Fellowship aims to bring together individuals with a diversity of backgrounds and experiences in order to create a learning environment in which a broad range of perspectives can be shared.  Preference will be given to applicants whose work impacts under-resourced communities.
Multiple participants within an organization are invited to apply.  Some preference will be given to individuals who apply with another colleague from their organization; however, individuals who apply as the sole representative of their organization will still be considered competitive. Please note that it is not guaranteed that every applicant from the same organization will be accepted.
Who is eligible?
The Early Childhood Fellowship is open to professionals and paraprofessionals whose current work impacts young children aged birth to six years and/or their families within Los Angeles County.
Applicants may work in a variety of organizational settings, including community agencies, early education or childcare settings, academic or research institutions, or advocacy organizations.
Applicants' work may impact young children and/or their families through a variety of mechanisms, including:

Direct service provision, training, and/or supervision
Advocacy or public policy
Consultation
Research or program evaluation
Fellowship Components
Live Sessions:
The Live Sessions include didactic presentations and trainings with national and local leaders, experiential activities, collaborative learning groups, and reflective practice groups.
Live Sessions occur two days (Friday-Saturday) per month, with the exception of September, the first month of the Fellowship, when there is only a Friday session.
Friday and Saturday sessions typically run from 9:00 AM to 5:00 PM, but exact starting and ending times may vary slightly. Live Sessions will be divided into morning and afternoon sessions, with at least an hour break in-between and shorter breaks scheduled throughout the day.
Pre-work (prior to Live Sessions):
Fellows are expected to complete pre-work each month (reviewing slides, reading articles, and/or watching videos). Pre-work is assigned so Fellows are prepared to contribute to group discussions and derive the most benefit for the sessions.
Collaborative Learning Groups and Consultation Hours:
Fellows will participate in small Collaborative Learning Groups as part of the Live Sessions to share how they applied their learning from the previous month.
Each Fellow will facilitate a Collaborative Learning Group during the course of the Fellowship by reviewing their group members' written reflections from the previous month in advance, identifying important themes, and preparing questions in order to guide a group discussion.
Consultation Hours will be made available in order for Fellows to prepare their facilitation of Collaborative Learning Groups.
Reflective Practice Groups:
Fellows will participate in Reflective Practice Groups each month as part of the Live Sessions to explore the parallel process in the relationships they navigate in their professional lives and explore the impact of their work on their own professional growth and personal wellbeing.
Each group will consist of a maximum of eight Fellows and will be led by an endorsed Reflective Practice Facilitator.
Online Learning Community:
Fellows will connect and collaborate with one another and the Fellowship Team using an online Learning Community. Fellows will use this community to view a Fellowship Directory, contribute to discussion posts, and access a library of resources (including presentation slides, handouts and pre-session work).
Monthly Written Reflections:
Fellows are expected to reflect upon, apply, and refine key knowledge and skills in their work settings following each month's Live Session.
Fellows will submit written reflections to the online Learning Community describing their experiences applying their learning from the previous Live Session.
Culminating Projects:
Fellows will participate in a project of their choosing that helps build knowledge base or skills in their home organization or community. Fellows will share lessons learned from the implementation of their project during the Fellowship year. Fellows should anticipate that they will spend approximately 8 – 12 hours to complete their project outside of the Live Sessions.
Projects can take various shapes: a presentation, a proposal, or even a creative endeavor. For example, Fellows can give an oral presentation on an early childhood topic to staff members at their organization, identify a challenge faced by young children and families in their community and develop a proposal to address the challenge, or develop a social media campaign or video public service announcement related to an early childhood topic.
Fellowship Requirements
One of the primary goals of this Fellowship is to create a positive, supportive, and respectful learning environment in which Fellows, Presenters, Reflective Practice Facilitators, and Fellowship Team can share and exchange expertise and experiences in working with young children and their families.  Consistent attendance and robust engagement in the Live Sessions, Learning Community, and all other Fellowship activities are key to building relationships that will support such a learning environment.
Fellows must satisfy all of the following requirements in order to receive a Certificate of Completion: 
Fellowship attendance and participation in Live Sessions
Fellows may not miss more than 16 hours of the Live Sessions held via Zoom.
Fellows who miss part or all of a session must e-mail a plan to the Program Coordinator for obtaining the information that they missed in the session.
Fellows must participate by video in the Live Sessions. Fellows should make arrangements in advance to have access to a computer, tablet, or cell phone equipped with a camera.
Fellows are expected to complete assigned pre-work prior to each session.
Facilitation of Collaborative Learning Group and participation in Consultation Hour
Fellows are required to facilitate Collaborative Learning Groups during the course of the Fellowship and participate in Consultation Hours in advance of the group they are facilitating.
Fellows must make time to prepare for facilitating a Collaborative Learning Group and participate in Consultation Hours. Time requirement is expected to be between 2-4 hours outside of Friday-Saturday Live Sessions, spread throughout the ten months.
Monthly Written Reflections
Fellows must complete all monthly written reflections and submit their reflections on time, even if they were absent from a Live Session. Late and non-submissions of monthly reflections will count as missed hours.
Culminating Projects
Fellows must complete a Culminating Project.
If working on a team, Fellows are expected to work collaboratively with the other members of their team to complete all project-related tasks in a timely manner.
Late submissions and non-submissions will count as missed hours.
Professional Conduct
In order to maintain a respectful environment and mutually supportive learning community for all participants, the following code of conduct has been established for the Fellowship.
Fellows are expected to come prepared and ready to actively engage in discussions, small group work, and experiential activities. Training will consist of a combination of didactic instruction, discussion, and hands-on activities and Fellows are encouraged to participate in a variety of learning experiences.
Fellows are expected to join on time and stay engaged for the full duration of each session. Active participation and engagement are required (including attending with cameras on, contributing to large group discussions and breakout room activities in small groups).
Fellows are expected to notify the Fellowship Program Coordinator by email at least ten days in advance of any anticipated absences and within two days following any unanticipated absences.
Fellows who are repeatedly late, leave early, go off camera, have multiple absences, do not communicate with the Fellowship Team about their absences, do not submit written reflections or progress reports (or repeatedly submit them late), or engage in other behaviors that detract from the learning environment may be dismissed from the Fellowship.
Fellows are asked to be open to diverse perspectives on work in the early childhood landscape and are expected to express any difference of opinions with one another in a respectful manner.
Fellowship Details & Dates
When
September 2022 – June 2023
Live Sessions will occur one Friday-Saturday session each month (September will only have a Friday session).

Friday and Saturday sessions will typically run from 9:00 AM to 5:00 PM
Please note that end times may vary slightly for some days. Fellows will have advance notice of any modifications to the daily schedule.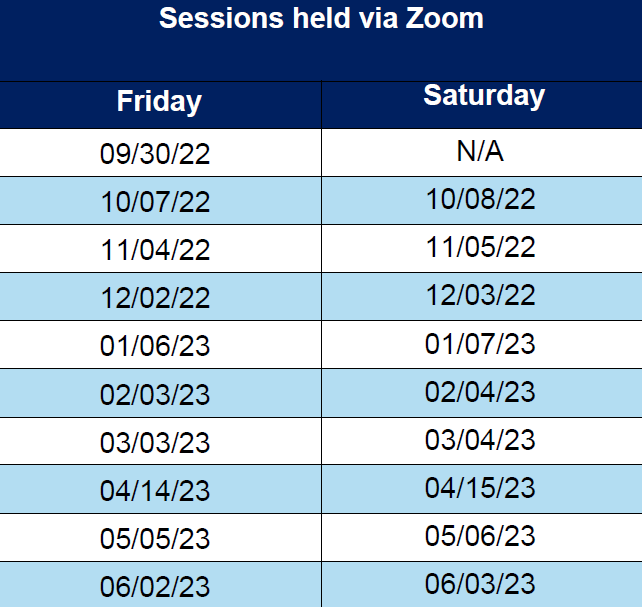 Cost
The program is free to Fellows, as participation is subsidized by the Los Angeles County Department of Mental Health.
Continuing Education
UCLA Division of Population Behavioral Health is an approved sponsor by the American Psychological Association to provide continuing education for psychologists.  Professionals who typically request CEs include licensed psychologists, social workers, and marriage and family therapists.  We suggest you check with your state licensing board to see if these CEs will meet your requirements.
Fellows will receive CEs for the sessions they attend in full and for which they complete an evaluation.
Late arrivals and early departures will impact Fellows' ability to receive CEs.
Application Process
The application window for the 2022-2023 Fellowship has closed. The next application cycle is expected to open early Spring 2023.
Download the complete Application Information and FAQ packet.
Timeline:
Applications will be accepted until TBD for 2023.

Supervisors must complete the recommendation form by TBD for 2023.

Applicants will be notified of acceptance decisions by TBD for 2023.
Applicants who are not accepted in the first round of decisions may be placed on a wait list and contacted if a spot becomes available.
Application Materials:
Login or create a free account on the Wellbeing for LA Learning Center to access the Fellowship Application.
Upload a current curriculum vitae (CV).
Provide the name and email address of your supervisor so they can complete a recommendation form. An email with the form's link will be sent directly to your supervisor after you submit your application and upload your CV.
Please note that upon acceptance, Fellows will need to submit a photo for a Fellowship Directory and share their e-mail address with the Fellowship Cohort and Team.
Selection criteria and admission decisions:
Current work that impacts young children and/or their families, especially those in under-resourced communities.
Clearly articulated goals for the applicant's learning experience.
Representation of a diversity of organizations, sectors, and disciplines.
Supervisor's recommendation of the applicant and organization's commitment to support the Fellow's training experience.
Applications from organizations who are supporting more than one applicant will be given some preference (although it is not guaranteed that every applicant from the same organization will be accepted).
It is highly recommended that all applicants discuss participation in the Fellowship with their supervisor(s) and program managers. For DMH employees: Program manager and supervisor approval are required.
Need more information?