Celebrating Pioneers of Black Health and Wellbeing During Black History Month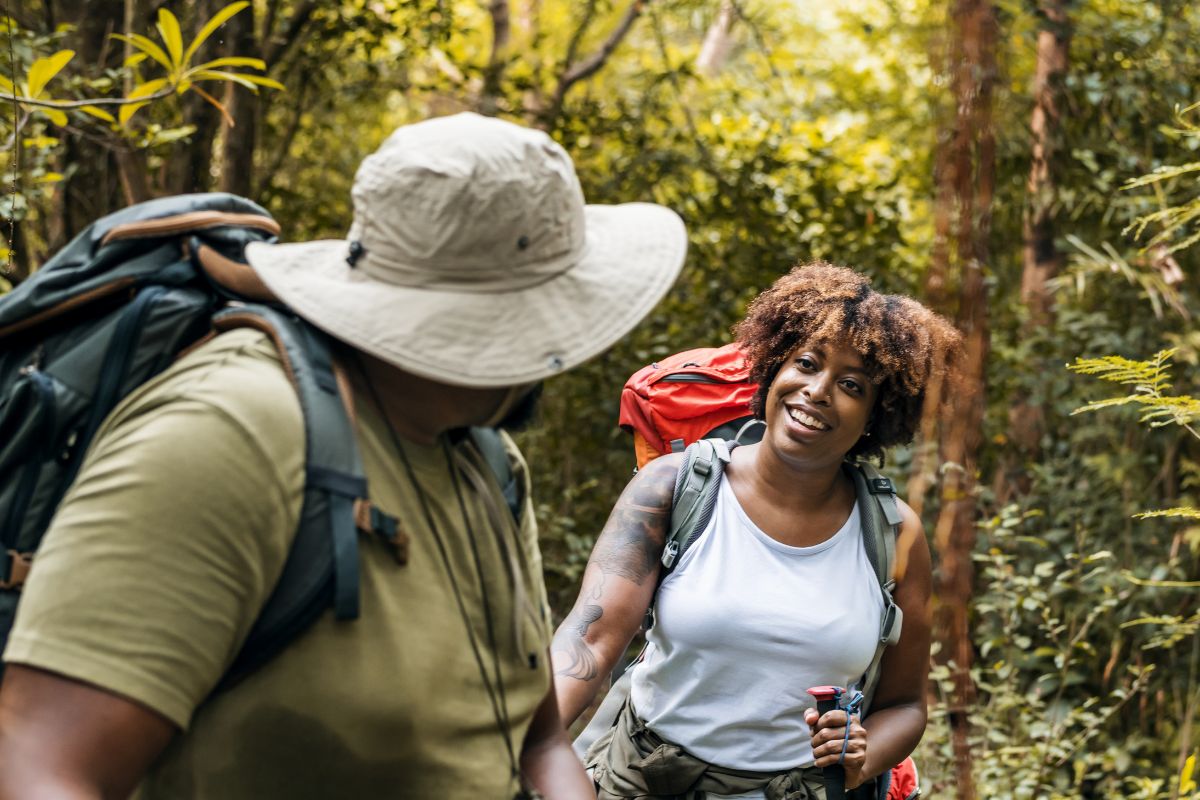 Presented by DMH + UCLA Prevention Center of Excellence
"Caring for myself is not self-indulgence, it is self-preservation, and that is an act of political warfare." ― Audre Lorde
The achievements of Black folks in medicine in the U.S. dates back to the 1700s, with enslaved Black women serving as midwives and African herbalists using folk medicine to treat and cure illnesses. Today, as the history of vaccines continues to make headlines, little is mentioned of Onesimus, an enslaved West African who shared his knowledge on inoculation against smallpox, which helped pave the way to the development of the first smallpox vaccine.
Health and wellbeing have always been integral to Black life. Yet, systemic racism and white supremacy have made many Black wellbeing practices and innovations invisible for centuries. Despite our knowledge of this, the erasure of historic medical discoveries and advances achieved by the Black community continues today as white researchers fail to cite Black researchers and name them as co-authors in present-day health equity research.
To talk about Black health and wellbeing is to acknowledge that racism is a public health issue rooted in wage inequities, racial apartheid, and inadequate access to education and medical resources, all of which increase the likelihood of disease and death, as mentioned by pediatrician and health advocate Dr. Rhea Boyd.
In honor and recognition of Black History Month, we are sharing a list of five of the earliest documented Black pioneers who not only advanced medicine as we know it, but worked tirelessly to prioritize the health and wellbeing of Black communities.
In addition to this list, we would like to uplift the work of Black scholars and medical practitioners who have contributed their expertise to the UCLA Prevention Center of Excellence. Through their work, we can better inform ourselves of the severe discrepancies in treatment and accessibility that Black people continue to face in the U.S. healthcare system.
Resources:
Pandemics and Policing: On Racism, Adversity, and Health: A virtual training presented by Rhea Boyd, MD, MPH, a pediatrician, public health advocate, and scholar who hones in on the relationship between structural racism, inequity, and health.
Recognizing and Challenging Implicit Bias: An Anytime Training presented by Domenique Harrison, MA, MPH, AMFT, APCC, a curriculum developer and equity expert at the UCLA Prevention Center of Excellence who helps others build awareness, have challenging conversations, and uplift marginalized and disenfranchised Black, Indigenous, and People of Color (BIPOC) voices.
From "Weathering" a Storm to Mandating an Evacuation – Forecasting the Racism Effect on Black Maternal and Infant Mortality: A virtual training presented by Valencia P. Walker, MD, MPH, the associate chief diversity and health equity officer at Nationwide Children's Hospital.
Black Male Grief Reactions to Traumatic Loss: Increasing Understanding, Healing, and Services Among Black Men in an Anti-Racist and Anti-Oppressive Way: A virtual training presented by Allen E. Lipscomb, PsyD, MSW, LCSW, a clinical psychologist and social worker in the state of California specializing in providing anti-oppressive and inclusive mental health services to individuals, children, youth, and families of color.
The Courageous Educator: Addressing Racism and Microaggressions in the Classroom: An interview presented by Tyrone Howard, PhD, the director of the UCLA Center for Strengthening Children & Families, the UCLA Black Male Institute, and the UCLA Center for the Transformation of Schools, and J. Luke Wood, PhD, associate vice president for faculty diversity and inclusion and distinguished professor of education at San Diego State University.
Processing Racial Trauma: A conversation with Nicole Green, PhD, director of Counseling and Psychological Services (CAPS) and the executive director of the Campus Assault Resources and Education (CARE) Program, and Dr. Tyrone Howard. Green's areas of interest are mental health prevention and education, intimate partner violence, women's issues, academic success among students of color and diversity and campus climate concerns.
Anti-Racism in Autism Research and Treatment: Discussing a Way Forward: A virtual training presented by Clinical Psychologist Dr. Erin Graham who is managing a study of genetic risk for autism in the African American community.
Racial Protective Factors for Black Youth: Cultivating Resilience: A virtual training presented by Shawn C. T. Jones, PhD, MHS, a third-year assistant professor in the counseling program in the Psychology Department at Virginia Commonwealth University. Jones endeavors to impact the psychosocial wellbeing of Black youth and their families by a) exploring mechanisms undergirding culturally relevant protective and promotive factors; b) translating basic research into interventions that harness the unique strengths of the Black experience; and c) disseminating this research to be consumed, critiqued, and enhanced by the communities the work intends to serve.
Sources:
https://en.wikipedia.org/wiki/Colored_Orphan_Asylum
https://guides.mclibrary.duke.edu/blackhistorymonth/people
https://www.historyofvaccines.org/content/blog/onesimus-smallpox-boston-cotton-mather