A Family Reading List
By Tamara Soles, PhD
Presented by DMH + UCLA Prevention Center of Excellence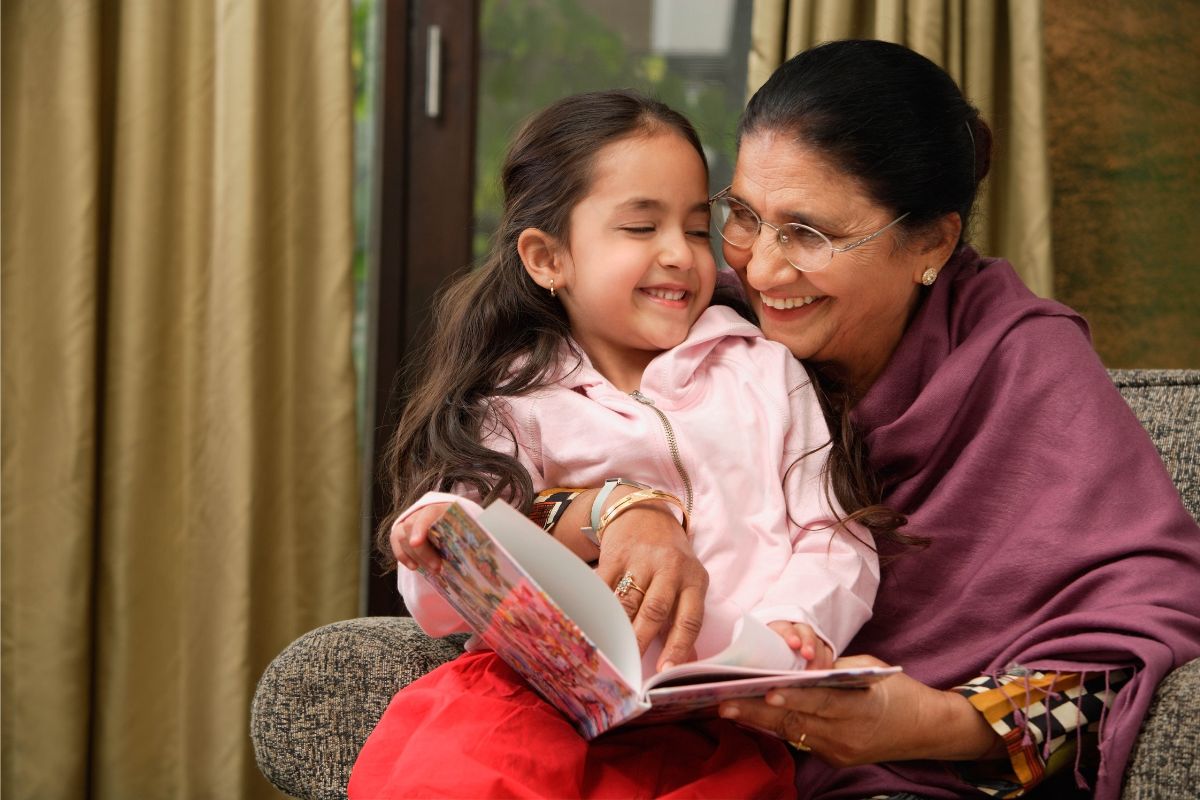 As a child psychologist and parent coach, I love activities that are fun, engaging, and provide opportunities for families to connect. One of my favorite activities to do with my children is to read together. I have a particular admiration for beautifully illustrated children's books – I can't get enough of them! Reading, whether with family or independently, can enhance children's mental wellbeing. For young children and emerging readers, family reading time creates an opportunity for connection and serves as an important ritual. It encourages the love of reading and imbues it with positive emotion. Family read-alouds are also a great way to initiate conversations about important topics, such as racism, gender, equality, anxiety, coping with big feelings, or self-esteem. But family reading time doesn't have to stop when children begin to read on their own. The benefits of family reading extend through all ages (Harry Potter series, anyone?).
The end of summer is a perfect time to kick-start family reading rituals. The start of a new school year can be stressful for children, but returning to school, particularly a return to the classroom in the context of COVID-19, will be especially anxiety provoking for many children. One of the best ways to reduce the impact of this transition is through the creation of rituals. As the busyness of school days returns, why not dedicate some time for you and your children to escape together into a great book.
Here are a few of my favorites:
When Fuzzy Was Afraid of Losing His Mother: One of my favorite books for helping young kids with anxiety. This book uses creative ways to teach CBT strategies (which are the most effective strategies for reducing anxiety). Also, check out other books in this series, such as When Lizzie was Afraid of Trying New Things.
And Tango Makes Three: A lovely story of two penguins, Roy and Silo, who want to start a family of their own. This simple board book highlights for even the youngest of children that loving families come in all constellations.
Beautiful Oops!: A one-of-a-kind interactive book that shows young readers how every mistake is an opportunity to make something beautiful. Beautiful Oops! is filled with pop-ups, lift-the-flaps, tears, holes, overlays, bends, smudges, and even an accordion "telescope."
Jabari Jumps: A story about a boy who is afraid to jump into a pool from the diving board. Author Gaia Cornwall captures a moment between a patient and encouraging father and a determined little boy you can't help but root for.
What Do You Do With a Problem?: I couldn't love this book series more! Gorgeously illustrated with a simple but powerful message about how to manage problems big and small. Any age can appreciate this.
What Do You Do With A Chance?: The same author and illustrator as above with the same powerful punch! This inspiring book teaches young and old how to seize an opportunity with courage and imagination!
The Bad Seed: It's hard to choose a favorite from author Jory John, but The Bad Seed is a charming and endearing tale of the power of acceptance, possibility, and transformation.
When We Were Alone: As a young girl helps tend to her grandmother's garden, she begins to notice things that make her curious. Why does her grandmother have long, braided hair and beautifully colored clothing? A perfect introduction to residential schools in a developmentally appropriate manner that young children can understand without being overwhelmed.
The Day You Begin: Jacqueline Woodson's lyrical text and Rafael López's dazzling art reminds us that we all feel like outsiders sometimes but how brave it is that we go forth anyway. And that sometimes, when we reach out and begin to share our stories, others will be happy to meet us halfway.
The Dark: What could be better than a collaboration between Lemony Snicket and Jon Klassen (whose other books you should check out)? A beautiful exploration of a universal childhood fear and how Lazlo makes a comforting discovery.
I Am Perfectly Designed: This book is an exuberant celebration of loving who you are, exactly as you are, from Karamo Brown, the Culture Expert of Netflix's hit series Queer Eye. In this empowering ode to modern families, a boy and his father take a joyful walk through the city, discovering all the ways in which they are perfectly designed for each other.
Here We Are: Notes for Living on Planet Earth: A wonderful offering from author and illustrator Oliver Jeffers. Here We Are is a heartfelt and thought-provoking book about the beautiful complexities of our planet and the simple kindnesses that it requires.
Unsettled: A beautiful story appealing to youth that tackles themes of immigration, fitting in, and staying true to oneself.
Where the Mountain Meets the Moon: Inspired by Chinese folklore, Minli, the story's main character, embarks on an extraordinary journey in this fantasy tale.
Greenglass House: If you know a preteen who loves mysteries, this book will deliver! 12-year-old Milo and friend Meddy must discover the truth about the Greenglass house, and along the way, discover more about themselves.